MOVED
because of corona, read more
Win the WIRWAR Cup!
In the spring of 2021 from 15.00 till 23.00 there will be a big gaming event in the stadium of FC Twente, Enschede.
Visitors can play and support all kind of games. There are Virtual Reality tournaments, Retro gaming, a big LAN-party, a FIFA tournament, and ofcourse boothbabes 😉. If you just want to support, there's a bar for drinks and food. Everyone is welcome. See you then!
Visitors ticket
Play in the Total Reality VR-Room
Fight in the Console arena
Cheer on gamers from the lounge or play along yourself!
€ 10,-
excl. VAT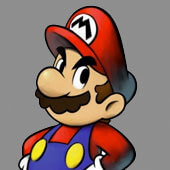 LAN-party ticket
Join the LAN party and all tournaments
Discover the VR Total Reality room and Console arena
Including dinner and 4x consumption for drinks
€ 35,-
excl. VAT